Latest Articles
December 16, 2021 • The Washington Examiner
Israel has been at war with Hamas since the start of the second intifada in 2000. This was accelerated by the Israeli disengagement from Gaza in 2005, leading to Hamas's victory over Fatah in the Palestinian legislative elections in 2006.
December 4, 2021 • The National Interest
The crisis in higher education, faculty, students, and administrations adopting ideological positions radically at odds from those of most Americans and in the process reshaping institutions, is becoming better understood.
But none of this is new. Another Israel boycott resolution being considered by the Middle East Studies Association (MESA) reminds us that the rot in higher education set in long ago and was focused, not surprisingly, on Jews and the Jewish State.
November 4, 2021 • JNS
For years, Arab-Palestinian advocates have worked to diminish importance of the November 1917 Balfour Declaration, where the British Government declared its support for "a national home for the Jewish people," going as far as taking legal action against United Kingdom for issuing the declaration. Back in 2016, in Mauritania, then-Palestinian Authority's Foreign Minister Riyad al-Malki told Arab League leaders that London is to blame for all "Israeli crimes" committed since the end of the British Mandate in 1948.
September 30, 2021 • The National Interest
The U.S.-Israeli bond is a flexible and wide bridge. Many lanes permit a variety of exchanges in both directions. At the most general are shared cultural and moral concerns; more narrowly there are security and economic issues. But while Israelis have embraced American pop culture and like to build economic and cultural connections, American history and politics are lost on most, especially American political trends. This can be damaging.
July 2021 • Fathom
Quakers and Reform Jews
Quakerism has long had a certain appeal to Jews; its pacifist nature and liberal values harmonise well with the universalism of most Jews on the religious and political left. But its influence on American Judaism in the 20th and 21st centuries has been poorly charted. At the extreme, that influence is seen in 'Quaker Jews,' who purport to unite the doctrines of a 17th century Christian dissenter sect with those of Judaism, in the manner of 'Buddhist Jews' and other syncretisms based on agnosticism. The irony of liberal Jews 'quaking' before God – like Haridim who 'tremble' – is rich, but is pointed out mostly in vain.
Books by Asaf Romirowsky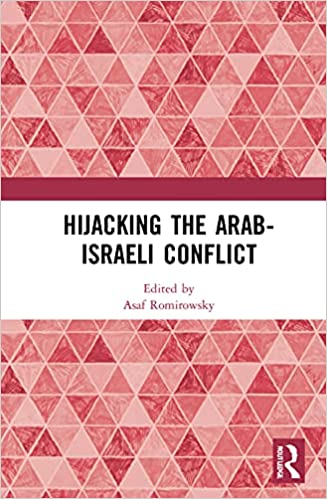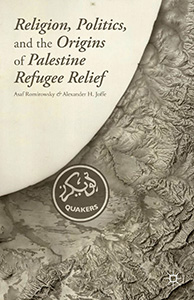 https